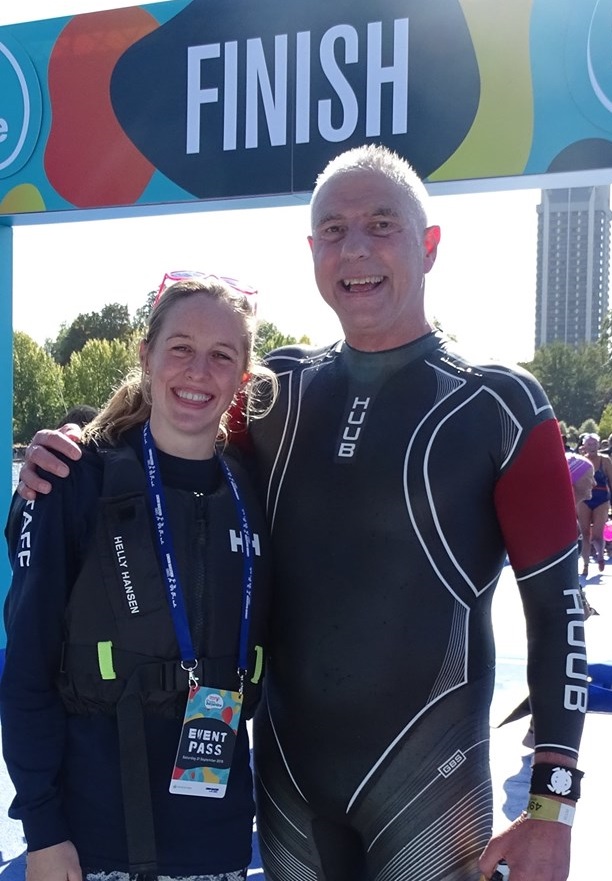 Master Swimmer Rob Steel with Olympic and Commonwealth swimmer Hannah Miley after winning the Super 6 in the Serpentine swim in 2019.
Open Water
While Nottingham Leander does not have an official Open Water group, many of our swimmers (typically Masters) regularly undertake open water training, and compete in Regional and National competitions.
Training Sessions
While not a official Nottingham Leander session, many of our swimmers can be found at the Nottingham City Open Water Swimming Centre at Colwick during the summer months. Speak to Wayne at Masters Training for more details.
Channel Swimming
In 2007 seven members of the master section (Wayne Stott, Kate Redfern, Susan Gill, Maxine Robbins, Teresa Page, Tony Jones, Chris Sheppard) completed a cross channel relay swim. This was followed by a second relay in 2008 (Richard Burton, Jason Knight, Tim Roberts and Chris Sheppard), and a solo swim by Chris Sheppard.
---