Coach & Teacher Profiles...
This page contains a brief profile of some of our many coaches, across the following sections of the club
---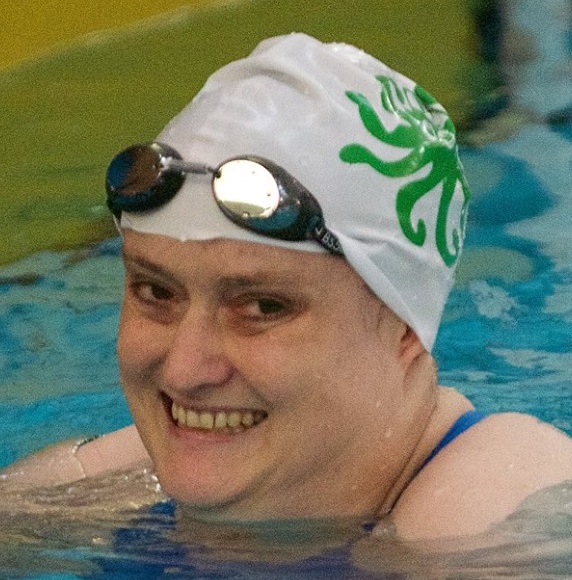 Stephanie Brakespear-Handley
Steph became Senior Squad Coach in 2018, and was promoted to Director of Swimming in December 2018.
Steph is also a Tadpole Teacher and occasional masters swimmer.
---
Haseley Gordon
Level 2 Swimming Teacher and Coach.
Represented Leander for over 25 years
Competed and compete at Midland and National level for both Youth and Masters.
Represented Nottinghamshire over a number of years at both Youth and Masters level.
Masters Swimming British Record Holder
---
Alex Thurston
Former Nova Centurion swimmer
Multiple BUSA/BUCS medalist
Current British, European and World Record holder
Double 2016 European champion
Member of the first university team in history to complete a two-way Channel crossing swim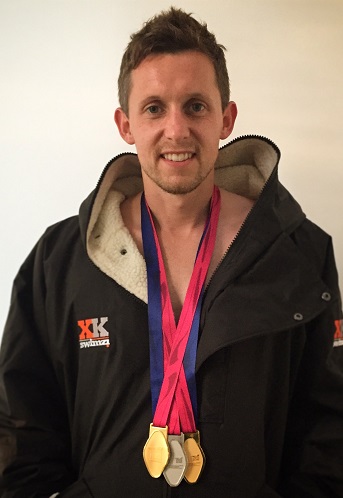 ---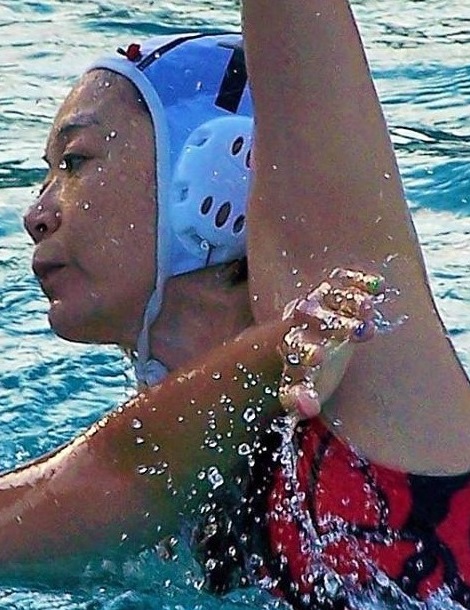 Kiyoko Naish
Kiyoko has set up Mini Polo section at Leander in 2009. She is an active water polo player and a master swimmer. She plays water polo for English Roses Masters Water Polo club at British Water Polo National League Division 3 and international masters water polo championships for the European and the World every two years, and also for South Derby Water Polo club at Midlands League.
She coaches junior players and manages a ladies' team. Her focus is to help them develop fundamental skills and techniques and identify strength to achieve their full potential.
Level 2 coach.
---
Colin Robbins
Colin supports the Leander coaching team covering for Swimming and Water Polo coaches when they cannot make sessions. He played First Division, National League Water Polo and at at student international level. He coached Beckenham Ladies in the First Division, and now coaches Water Polo at Nova, where there are several Leander players. He also regularly swims with the Masters.
---
Michael Farrell
Michael is a retired police officer having served in the Nottingham Police for 30 years. During his service, he was the Secretary of the Nottingham Police Swimming Section with responsibility for organising the Police Swimming Club, Organising Competitive Events and Teams. He represented the Nottingham Police himself in National and Regional Police Championships and at other more Local swimming events. He was awarded the Force Sports Club Colours for his services to swimming. He swam with Leander as a young teenager and is still a very keen swimmer swimming regularly at his local pool. He has level 1 and 2 Teaching Qualifications and is also qualified in Pool Rescue. He has many years of experience as a Swimming Teacher and Coach including children of all ages and takes a keen interest in their individual progression and swimming development.
---
Bobby Gordon
Level 2 Swimming Teacher with 20+ years experience.
Leander member since the age of 8, now with over 30 years of competitive swimming experience.
Midland District Age Group medal winner. National Age Group Finalist.
Nova Squad member for 6 years.
Currently swimming with Leander Masters and competing when I have time!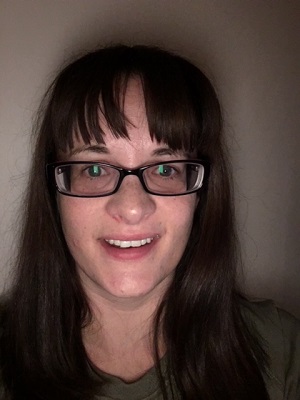 ---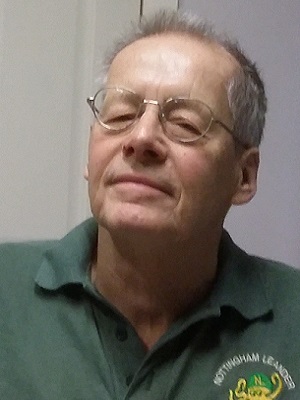 Stuart Gordon
Level 2 teacher with over 30 years association with Leander as parent, swimmer and teacher/coach. A Founder member of Leander Masters, I had to give up swimming due for medical reasons. I am proud to have children and now grandchildren active within the club because I believe in the family ethos we promote. My philosophy about swimming can be summed up in two sentences :-
The first question to be asked of a young swimmer should be "did you enjoy it"
It is not helpful to have swimmers (of any age) doing lots of distance, swimming badly, so technique it at the top of my priority list.
---
Steve Brett
Not a swimmer by background but have had competition and coaching experience as a slalom canoeist.
Got involved with Leander as a parent of swimmers, through timing at Junior galas and then becoming qualified as a L1 Judge and L1 coach and have now completed my L2 Coach in April of 2019.
I've been helping at Leander since roughly 2011.
---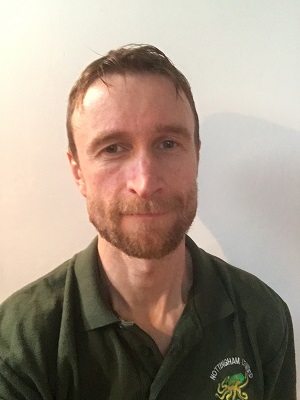 Kevin Campbell
A level 1 instructor. I swam at Guisborough Amateur Swimming Club as a child, to no great level but enough that I could return to swimming in my late 30s and complete a couple of long distance triathlons.
My real background is rowing, spending 18 years competing. The similarities between the sports are striking. Completing an action repeatedly in the most efficient way possible to move through water. Power is important but only when applied to good technique.
---
Kathryn Sharp
I started swimming with Nottingham Leander in the 1970's and was competing for the club when Tony Holmes joined as a very young chief coach. I then went on to swim for Nova Centurion, and in that time was lucky enough to have both Bill Furniss and Bill Davies as my coaches. After leaving Nova and going to University, I trained with Plymouth Leander Masters and later, when I moved to Bristol for work, I joined Bristol masters.
Now back in Nottingham, my kids are enjoying swimming for Nottingham Leander and I am now a Level 2 swim teacher.
ASA level 2 swimming teacher.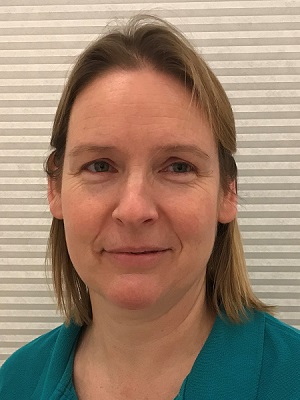 ---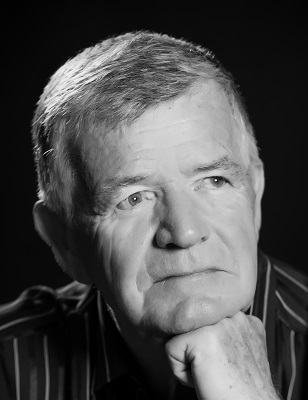 Brent Yeo
My qualifications are: Prelim Teachers, Teachers. Prelim Club Coach, Assistant Club Coach upgraded to Club Coach.
Over the last 40 years, I have been Assistant Coach to Tony Holmes at Notts Leander, Head Coach at Leicester Penguins and Loughborough Town. In April 2012 I returned as Coach to Notts Leander. I now help with the Senior Squad and the Development Squad.
---
Anna Marsden
Anna has been helping on poolside with Leander for around 7 years and has an ASA level 2 swimming teachers qualification.
Previously her children were at Nottingham Swimming Club, which Anna also helped at, until the Club closed.
Anna is a level 3 qualified nursery nurse and has many years of experience working with 0-12 years old children.
Anna has 3 children, all of which have been in the club. Her older two children have now left Nottingham Leander swimming club. Anna's youngest son, who came through Tadpoles and development, is now in the Junior Squad.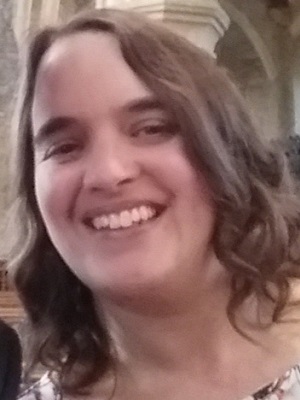 ---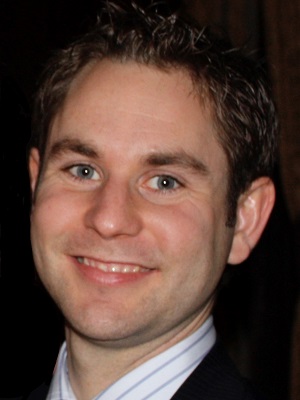 Richard Bolus
I swam as a child with Matlock Swimming club in Derbyshire before turning to triathlons in my early 20's when attending Loughborough University.
I got involved in teaching swimming to children over 7 years ago and currently hold a level 1 teaching qualification and coaching children in Nottingham Leander's Development and Juniors.
I have 2 children of my own progressing through Nottingham Leander Swimming Club, loving it every time they come.
---
Ben Naish
Level 1 WP coach - started mini polo at age six. He was awarded MVP at Inter Regional Championship in 2015 and 2019. Ben has achieved to be England national team player in 2019 and represented England. He's currently preparing with the U19 England Squad for European qualification in 2022.
He coaches Junior players.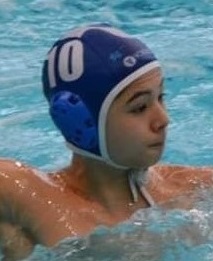 ---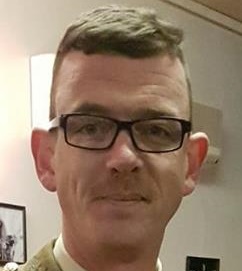 Daniel Lane
Danny has been coaching at Leander since August 2018. He is currently the assistant coach to the British Army Men's team in the National League. The Head Coach of the UK Armed Forces Ladies team whilst currently a serving Warrant Officer within the Royal Engineers at Chetwynd Barracks, Chilwell.
He coaches both water polo Junior sessions at Leander and is the water polo performance lead within the East Midlands region. His coaching style is enthusiastic to allow the potential of each player to be unlocked, helping them improve the technical basics and developing each player's tactical awareness