National Masters
27 Oct 2019
The last weekend in October, 22 swimmers from Nottingham Leander Masters descended on the Swim England Masters (25m) Championships 2019, held at Ponds Forge, Sheffield.
In a nutshell, awesome swims all round! We had:
16 podium finishes:

2 Individual Golds
3 Relay Golds

2 British Records (see below)
7 Leander Masters Records
Mike Brett collected most bling with 7 medals!
Clearly, it wasn't all about medals and PBs – we had some brilliant, gutsy swims, too!
The 4 x 200 Freestyle Team of Carl Shaw, Dave Fletcher, Andi Manley and Alex Thurston broke the British record for a team with a combined age over 160 years. What is more, Carl broke the individual 200m Free record on the first leg.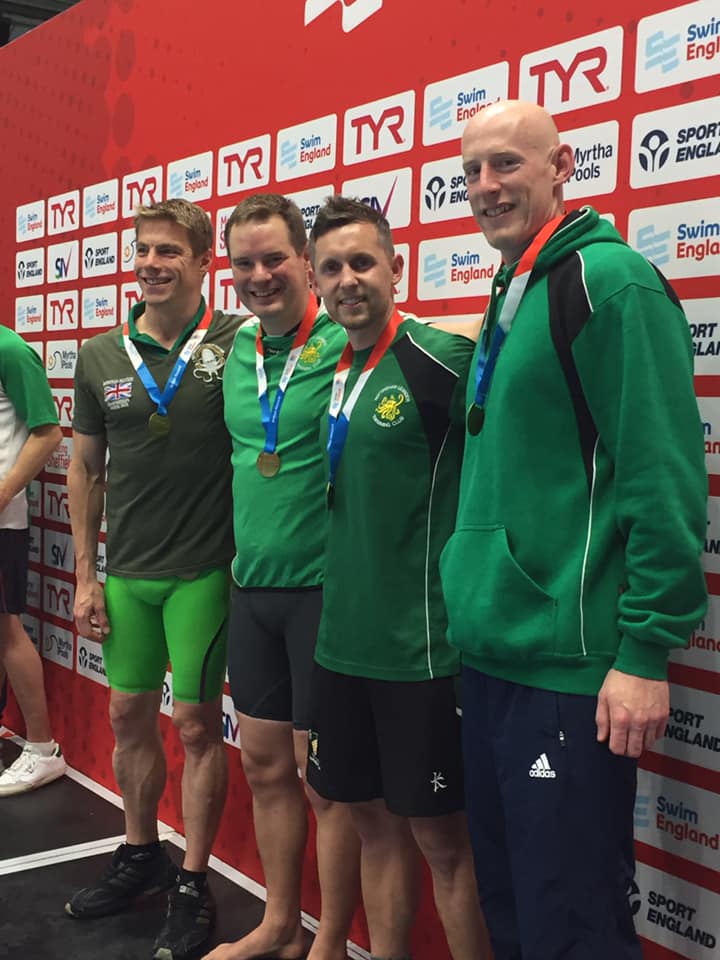 The Leander Team:
Alex THURSTON
Amy KONOWALIK
Andrew MANLEY
Andrew MCGURK
Angela GUILFOYLE
Bob BLANE
Carl SHAW
Christopher LAMBERT
Colin ROBBINS
David FLETCHER
Emma FITZPATRICK
Haseley GORDON
James COLVIN
Jonathon HIGHAM
Kathryn HENDERSON
Kayleigh ROBINSON
Leona HINDS
Mark WILSON
Michael BRETT
Peter ABELL
Robert STEEL
Susan ARROWSMITH
---