National Masters
28/10/2018
Well it's that time of year again. 25 Leander Octopuses made the pilgrimage Sheffield for the National Masters, taking part in 18 relays and 63 individual events.
This year, the pool was swimming very fast, with many of our swimmers reporting PB and lifetime bests, however this worked for other clubs too, so medals were hard to come by despite fantastic swimming. Several swimmers who won medals last year, swam faster times this year but struggled to make top 10!
In the medal rankings, if there was a medal for 4th place Leander would have excelled, with 8 forth place finishes. The team did win 7 individual medals, and one relay silver (400 Mixed Medley 72+: Sian Breen, Amy Konawalik, Andy McGurk, Michael Dakin).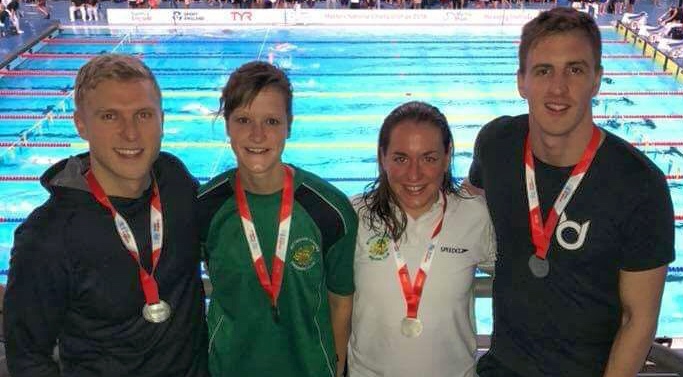 Mike Brett showed the way in the individuals following his European Bronze earlier this year with three silvers (100 IM, 100 Back, 50 Fly) and bronze in the 100 Back.
Individual medals were also won by Bob Blane (50 Breast), Sian Breen (200 IM) and Emma Fitzpatrick (200 Breast).
STOP PRESS. Last session, the 100+ 4x50 mixed medley (Andy McGurk, Emma Fitzpatrick, Graham Aspinall, Leona Hinds) take GOLD!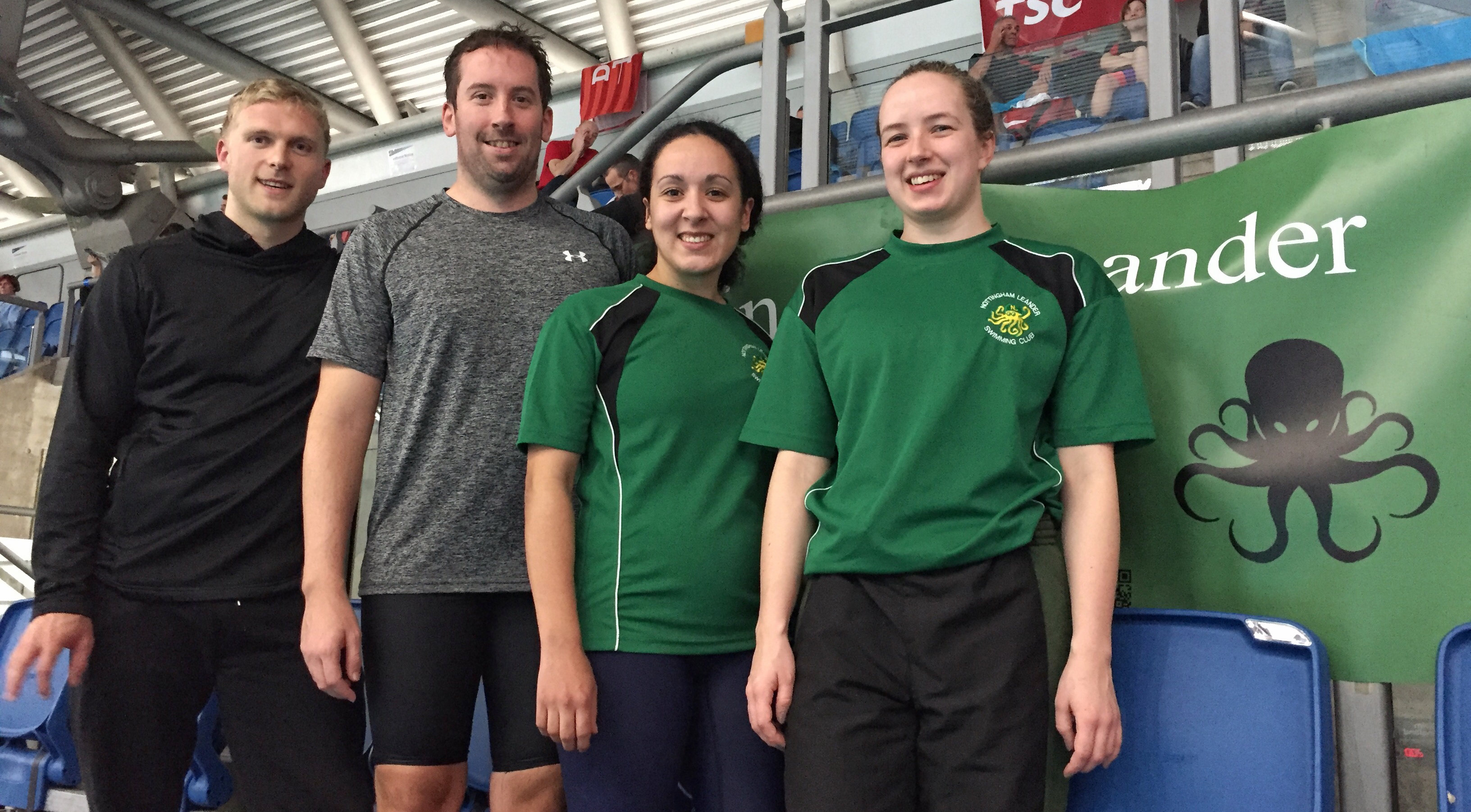 Team Leander: Adam Jeacock, Alex Thurston, Amy Konowalik, Andy McGurk, Andy Sheppard, Bob Blane, Chris Lambert, Colin Robbins, Dean Anscombe, Emma Fitzpatrick, Graham Aspinall, Haseley Gordon, James Colvin, Kaye Leach, Kiyoko Naish, Leona Hinds, Mark Shipston, Mark Wilson, Matt Leach, Mike Brett, Mike Dakin, Molly Campbell, Pete Abell, Sian Breen, Sue Arrowsmith
---