Midi Water Polo Tournament
11/11/2018
Midi Tournament at Braunstone on 11th November.
Our last tournament this season was Midi one at Braunstone. Alex Young, Mini coach, managed to raise two teams to compete against Northampton, Grantham, Hinckley and Bingham. There were total of 21 games in three hours. Each team played six matches. This tournament was the last one of Tony Taylor's 16 years continuous effort to develop young water players since 2002. In his speech at the pool, we learned he organised over 100 events in those years. I estimate the events involved at least 1000 players in East Midlands region. We are grateful for his dedication and contribution to the region. Tony is a Nottingham Leander life member and played and coached Water Polo for over 40 years and still officiate many games, and swim for Nottinghamshire team! It is a true example of 'LEANDER FOR LIFE'.
The whole atmosphere of the event was very lively and the spectators were very supportive. Many thanks go to parents taking your children to the event and support them. Our teams Legends and Rebels came second tie. The first went to Northampton A team, in which, I must say, they put the best players to win. Some of our players played official competitive matches first time and played competitive against all of our opponents. Most of other teams didn't score against Northampton A but both of our teams did: Legends 4 and Rebels 2. That shows how hard and well they played. And they enjoyed the whole experience at the event. Playing a match is a great part of fun of water polo and also a great way for coaches to identify strengths and areas to improve! We've already started discussing how to take each of you one step forward to be a better player.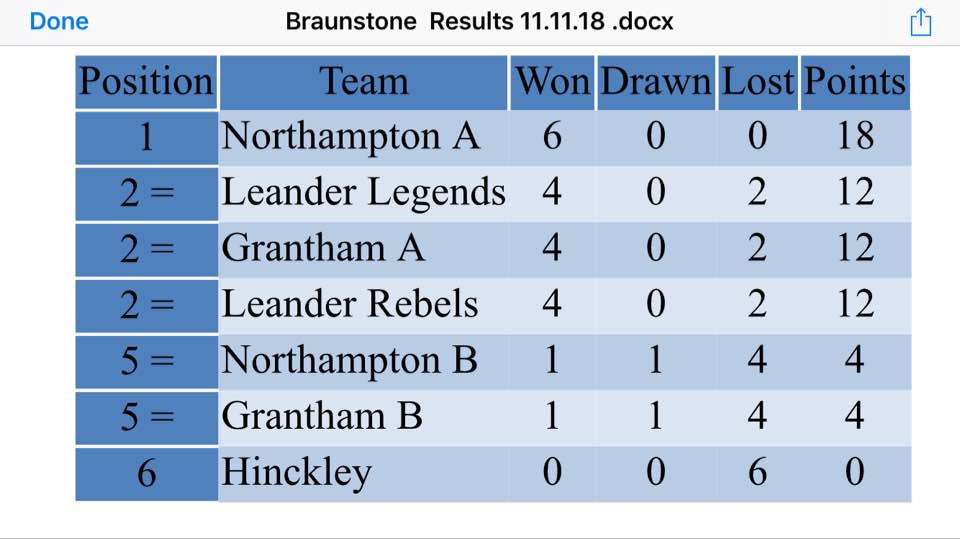 From next season, the format of future events will change. There will be a league style matches for U17 Men, U 17 Women and U15 Mixed, and U13 will be a tournament style.
Lastly I would like to draw some attentions from the parents. Nottingham Leander is a voluntary club and all our water polo coaches and officials contribute their times for children's Water Polo development. The number of players is growing and we would like to sustain the level of quality in coaching and management of the club including arranging fixtures, organising training courses, delivering information about useful activities outside the club, a lot more. We need more help from the parents. Please get involved and work with us to make our club the best of the region!

Kiyoko Naish
---