Leander Success at the Welsh Masters
03 Mar 2019
A busy weekend of Masters swimming. While many of the masters were at the Masters development day talking about swimming, three Leander swimmers travelled to Swansea for the Welsh Masters (Long Course), a dress rehearsal for the British LC event that will be held there in June.
Swimming 17 individual event, the team (Matt Leach, Helen and Colin Robbins) collected 6 Golds, 4 Silvers, and 2 Bronze medals, two of which were Helen's first national level medals.
The event doubled up as the GB Masters 1500 event, in which Colin collected a silver despite cruising at training pace, taking his 4th East Midlands record of the event (new age group).
The team was supported by Kaye Leach who decided the best stress relief waiting for Matt's 400 was to go a 5k run! It was also great to see ex-Leander swimmers Helen Gorman (who beat the British 200m Breaststroke record) and Karen Howells, both now swimming for Cardiff.
Not the fastest swimming, but plenty of bling.
Next up, bring on the Nottingham University in a challenge gala on March 16! (Still room for addition swimmers, especially breaststrokers, if interested contact Jonny)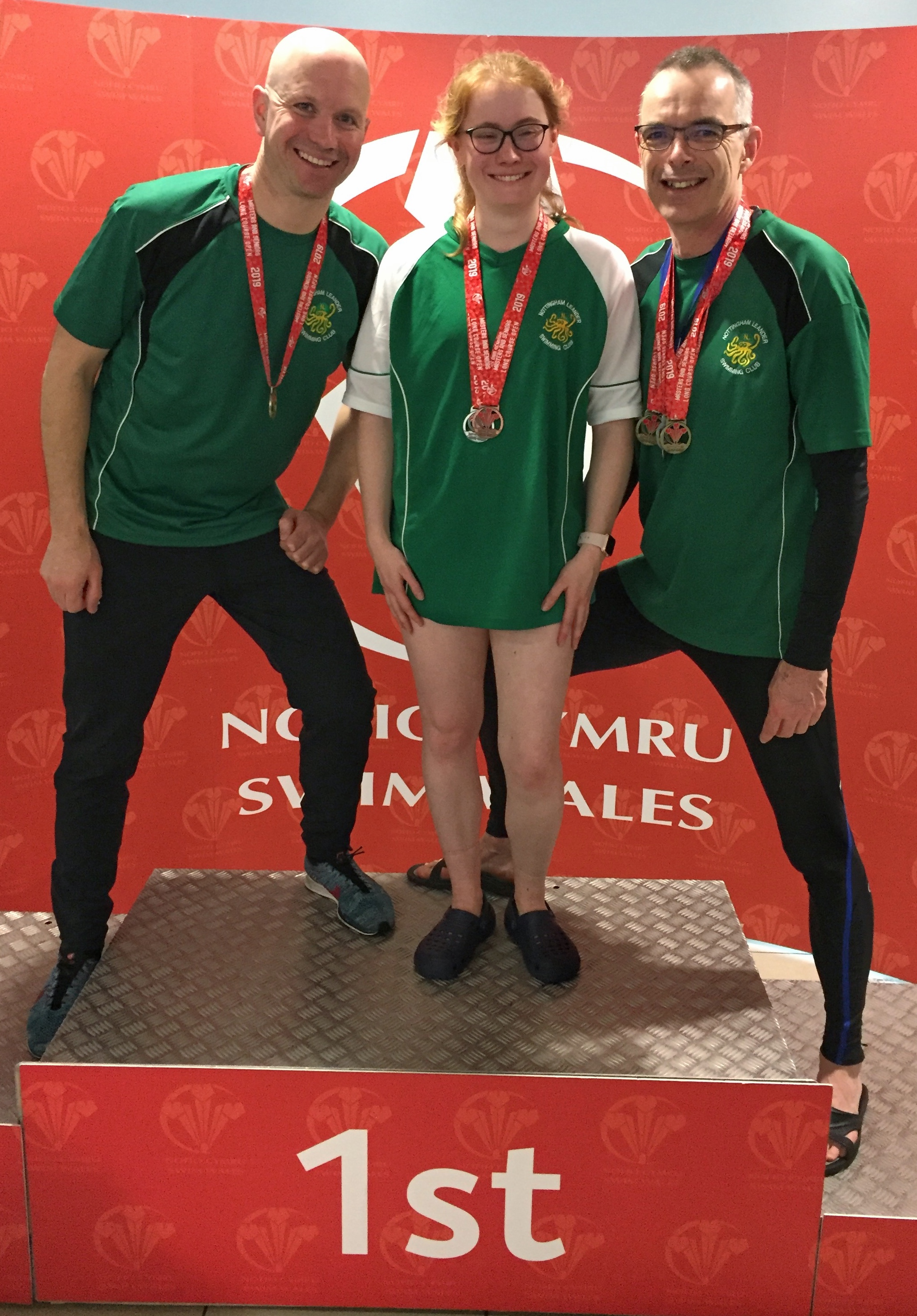 ---